The Teen Brain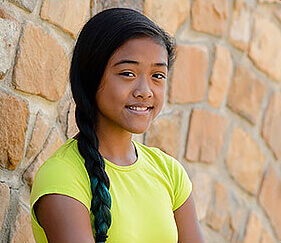 Kids and teens are still growing and developing, and it can be hard to understand all the changes going on in your body. There are obvious physical changes on the outside of your body, as well as changes happening inside your body too. One such change is in your brain. It is continuing to grow and develop through your teen years and beyond.
Understanding how the brain develops is one way to understand some of the challenges you may face as you move through physical, mental and emotional changes during the teen years.
Progress in brain imaging technologies such as Magnetic Resonance Imaging (commonly known as the MRI) now means that science is able to study brain development at every stage of a person's life. Scientists around the world are conducting research on how the brain develops, how long it develops and how it recovers from injury.
This type of research can help everyone better understand child and teen behaviour – allowing us all to better understand why kids and teens may run into difficulties in certain situations, such as when they are embarrassed or self-conscious.
Learn more:
An excellent resource can be found at Teen Mental Health – click on "Learn" to find several helpful slideshows:

"Everything You Need to Know About the Teen Brain",
"Primer on the Brain"
"The Teen Brain"

TED Talks (YouTube), including Dr. Sarah-Jayne Blakemore's "The Mysterious Workings of the Adolescent Brain" which is less than 15 minutes long, and quite informative.